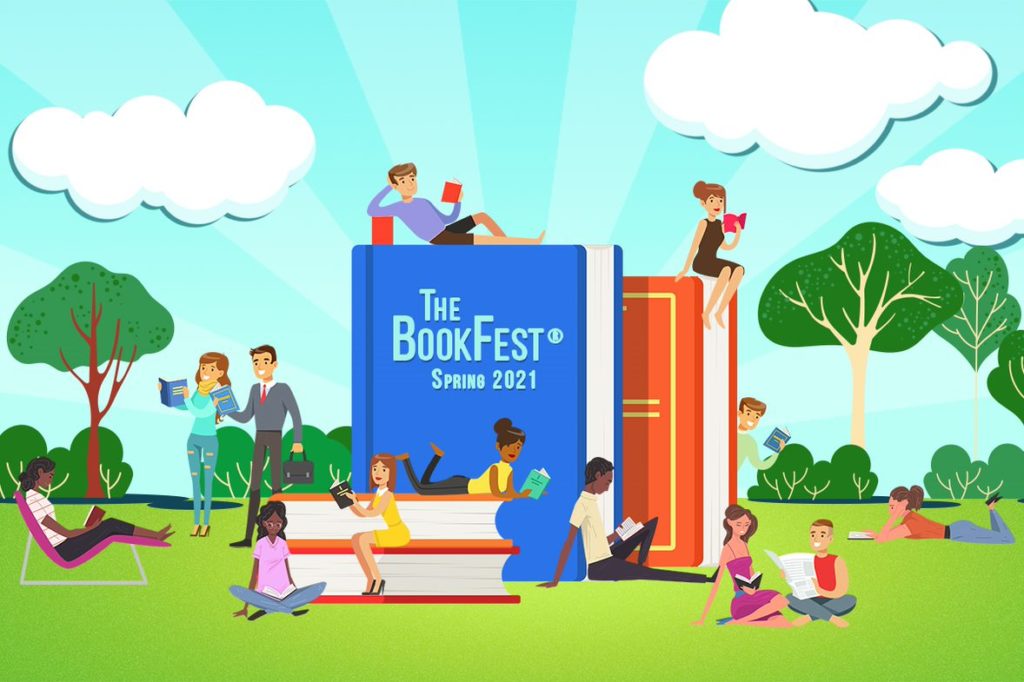 Book lover's everywhere are thrilled to see another installment of The BookFest this April 17th  and 18th at Thebookfest.com. If you haven't heard, The BookFest is an online book event that brings authors and readers together like no other book event in the world. As the leader in online book festivals, the award winning event is totally free to attend. The programming with book lovers is on Saturday the 17th of April. For those who love to write, check out the panels and discussions on Sunday the 18th.
What is The BookFest?
Let me explain, instead of going to a book convention (because you can't – they're all cancelled), grab your laptop, tablet, phone, or desktop, and go to TheBookFest.com on April 17that 10:30 AM PST. You'll be able to watch famous authors talk about their books and hot bookish topics through The BookFest live stream, or on youtube. It's all day entertainment with panels, conversations, live author chats and giveaways. Seriously, it's non-stop entertainment that you watch from the comfort of your home.
Are you like me, and like to socialize at book festivals? That's the best part, at The BookFest, not only can you chat with other readers and book lovers, but you can actually chat with the authors! You can join the Facebook Event to chat, or the Books That Make You YouTube channel.
What types of book topics will be discussed?
Everything from "Mental Health and Physical Wellness Books for the Extended Pandemic" to "Books That Force You To See The World Differently". I'm personally looking forward to, "Must Love Books and TV: The Connection Between TV, Writers, and Pop Culture". With a very diverse list of authors, the panels are going to be intriguing and fun to be a part of.
What types of books will be there?
Take a look at some of my favorites!
What else is there to do at The BookFest?
We'll, you can join their awesome Giveaway, with multiple winners to be announced. I hear they will also have more games with prizes available at the after party. You can sign up for their newsletter and get a free virtual gift bag with tons of awesome digital gifts. And You can watch the Reading Room with book readings from talented authors.
So, join me and other book fans from around the world as we tune in for The BookFest panels, readings, chats, giveaways and more. You don't have to sign up, you don't have to pay, you can just pop in whenever you're free and check it out. I promise it's an online event you do not want to miss.