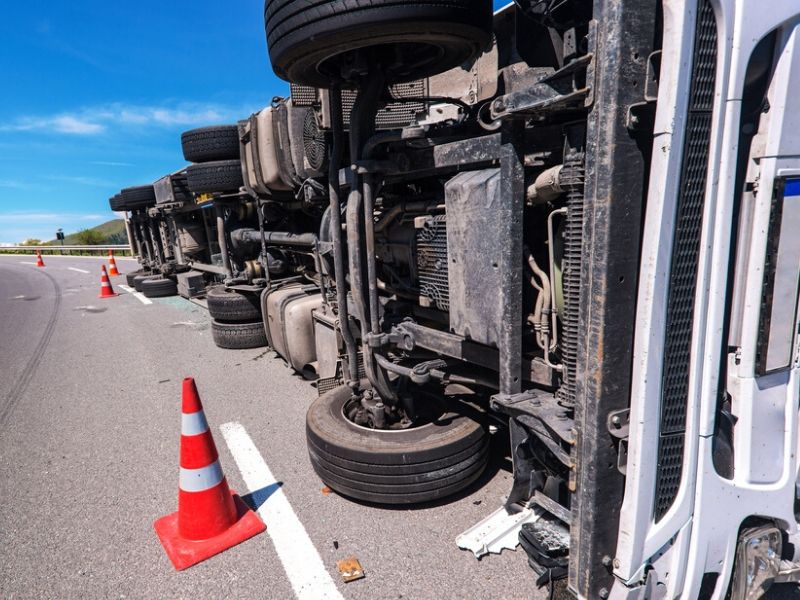 There's always the risk of being involved in an accident when you get behind the wheel, whether it's a simple bump on the fender or something more serious. However, accidents involving tractor trailers tend to be some of the worst.
Roughly 5,000 fatal crashes take place each year involving large trucks. While each is a tragedy, some are worse than others. These are the worst commercial truck accidents ever recorded in history. 
November 10, 1973
Doi Inthanon is located in Chiang Mai, Thailand. There, a truck was transporting 70 workers to their job site when the driver lost control. The truck veered off of a steep road, injuring 20 and killing 40 people altogether.
July 11, 1978
This is incident is known as the Los Alfaques Disaster, which took place in Spain. A tank truck carrying liquid propylene also lost control, veering off the road into a campsite and eventually crashing into a building. The propylene burst into 100 meter explosion, ultimately killing 215 people and injuring 200 more.
February 1, 1986
A group of hitchhikers were riding in the bed of a truck, heading through Haiti. At the same time, a ten-wheel flatbed loaded with coffee was making a turn. The ten-wheel attempted to get out of the way, overturning into the Grande-Anse River. In the end, 70 people died.
May 9, 1980
The Sunshine Skyway Bridge in Tampa lost 1,200 feet after a cargo ship wrecked into one of the bridges piers. The combination of an now-unsteady bridge with commercial trucks on top caused a terrible collapse, claiming 35 lives in the process.
July 26, 1990
In this incident, a bus in Canada's British Columbia was transporting a dance troupe to a festival. Along the way, the bus was struck by truck carrying a large load of steel that had slipped its restraints and began to fall off the side, causing the driver to lose control. The bus driver swerved, driving straight into a rock embankment to minimize damage, though many passengers died.
March 12, 1995
A truck transporting a load of benzene, a highly flammable liquid, lost control. As it veered off course, it ended up running into a bus in Sriperumbudur, India. The resulting impact and flames claimed the lives of 110 people.
The Intricacies of Commercial Truck Accidents
Accidents involving large trucks and busses are different than car wrecks, primarily due to regulations and the many parties involved. There are the drivers, the commercial companies themselves, and third-parties involved such as parts manufacturers. Any of these parties can be found liable depending on the factors that caused the accident.
This makes it vital to hire truck accident attorneys after the fact. Their area of expertise extends beyond that of a car accident attorney, allowing them to navigate the intricate nature of these incidents. They are also familiar with the higher costs of damages and severe extent of injuries. If you or someone you know as been involved in an accident with a commercial truck, don't hesitate to speak with a legal professional about seeking compensation.