"I am a princess. All girls are. Even if they live in tiny old attics. Even if they dress in rags, even if they aren't pretty, or smart, or young. They're still princesses." – Frances Hodgson Burnett.
We often see princes and princesses in various forms of media around us; they can be seen in books, movies, television, and even talked about in the news. Usually, princes and princesses are associated with the concept of royalty, power, and elegance. As we have seen in typical Disney movies, princesses are beautiful, kind, brave, and free-spirited. There are already a lot of princesses out there, but certain qualities make each princess different from the other. Aside from beauty and grace, indeed, there is more to it than just beautiful dresses and gowns.
Let's talk about Princess Syeira, the female protagonist from the book 'Always a Princess' written by Clyve Rose. Princess Syeira of the royal Romany House of Brishen is the eldest daughter of the Romany King. As a Princess of the Romany, she fully carries her role, as well as her distrust of Englishmen. But when her brother becomes injured after a duel with Captain Clifton, Syeira accepts the Englishman's help to see that her brother heals fully.
Syeira's love for her family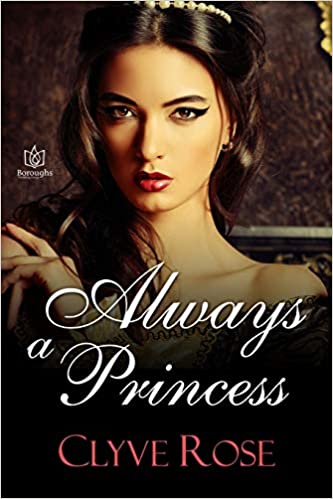 Princess Syeira's strong bond with her siblings is her most emphasized quality in this book. Syeira's love for her brother Prince Valkin is shown by her being fully committed to tending to his wounds. Monitoring him daily and being hands-on with the treatments he will be getting. Aside from that, Syeira also has a soft spot for children, which can be seen in her love for Lydia (Wil's little sister) and the ill children.
Syeira's intelligence
Syeira has enormous knowledge about herbs that she can use to treat injuries and diseases. Her ways of preparing are punctual and need precision to be effective. Even the curative properties of plants Syeira use can be dated far back to ancient Greece. The whole book is well-researched by the author, and you can see the amount of effort she used to research Romany medicine.
Syeira's independence and personality
It is already a given that Princess Syeira has astonishing beauty that can make everyone's face turn around once they see her. But aside from that, her whole personality is what made her stand out. She is independent and can make choices independently, much as it's something regarding her family. Her core values are essential, and she tries her best to be loyal to what was promised to her, even if her desires are at stake. She is kindhearted and is willing to provide help to those who need it—even if she gets a judgment in return. Princess Syeira is an epitome of a selfless lady who is willing to sacrifice anything for her family—that everything mentioned is what makes her a princess.
Grab your copy of Always a Princess by Clyve Rose on Amazon.