You're going to want to add these intriguing books to your To Be Read 2020 list. Three different books in three different genres—biographical fiction, international thriller and mystery fiction, and political fiction. Each book listed has a main character on a journey to hope, or freedom or power. This is the perfect genre mix that you do not want to miss, here are three books to be released in 2020:
1. The Legacy Book One
The Legacy Series: Book One is the debut novel for award-winning singer, songwriter and filmmaker Brandyn Cross.
In this novel, we follow a confined 12-year-old boy who finds refuge on the internet by developing a close friendship with a group of virtual teens.
In an era surrounding the hysteria of the Satanic Ritual Abuse Panic, this book gives its readers a unique perspective on day-to-day accounts as they occur, a look into childhood desperation and painful, honest secrets of an abusive childhood.
The Legacy Series: Book One is based on true events and correspondences of a terminally ill young boy who is also enduring physical, emotional and sexual abuse. It is a page-turner, a novel filled with a roller coaster of emotions— you'll cry tears and laugh with him on the good days.
The Legacy Series: Book One is available for preorder on Amazon and will be released on February 17.
2. Double Blind
Double Blind: The Icelandic Manuscript Murders, is the debut novel for PhD geneticist, Sara Winokur.
Twenty years after a boy goes missing in Iceland, his twin sister Brynja, a forensic geneticist, revives the belief that her brother may still be alive. When poems consistently arrive, the more clues begin to unravel, and to make matters worse, whoever receives them will receive a sinister consequence.
Questions are raised, is the poet on a hunt to prevent Brynja from tracking down her brother and her connection with DNA data or— is the poet just a psychopathic killer?
Bynja must gain the strength to navigate through the disturbed poet's game, unbury a grim secret in her family's past, and prevail over the visual auras that have plagued her since childhood because now, everyone she loves is in grave danger.
Double Blind: The Icelandic Manuscript Murders, is available for preorder on Amazon and will be released on March 31.
3. The Org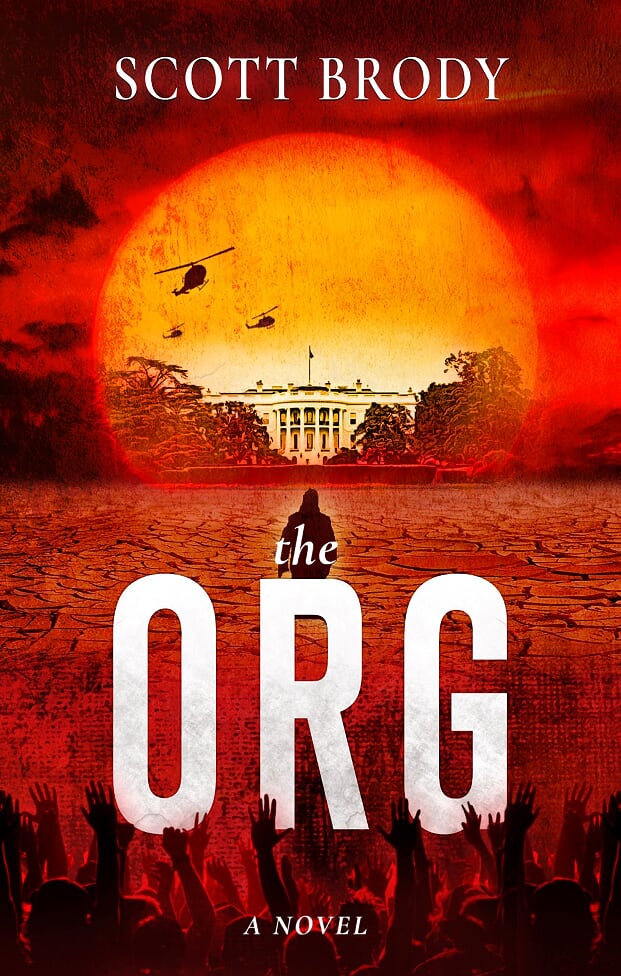 Stay tuned for The Org. The debut novel for author, broadcaster, and political activist Scott Brody.
When an Org member, Marianne Wolfe is found murdered, it triggers a set of events that could land Lee Beloit in the White House. As the killing gains the attention of the EcoPartyUSA—a cultish party who are dedicated to fighting against the rise in the global climate crisis, more people have started to favor Beloit's charismatic and powerful movement.
His adversary, President Leo Pine devises a plan in attempt to prevent Beloit's popularity and his surge in poll numbers. But all the while the war for political rivalry is at hand, Marianne's ex-boyfriend, James Roth, and journalist Walt Jones have their eyes set on finding her killer, and what they find could detour and threaten Beloit's campaign.
The Org is set to release April 14.