Did you know how people used to heat up leftover pasta before microwaves? I discovered a fun and scrumptious way of making the blink-and-it's-over dish on the table. All thanks to the renowned chef, David Ruggerio, and his latest cookbook, A Tomato Grows in Brooklyn.
I'm talking about Frittata' e Maccarune, the delicious mystery dish I'm digging these days. You have to "Fry" pasta in a black skillet till the bottom is crispy, or your self-control runs out. Either way, it's going to blow your mind.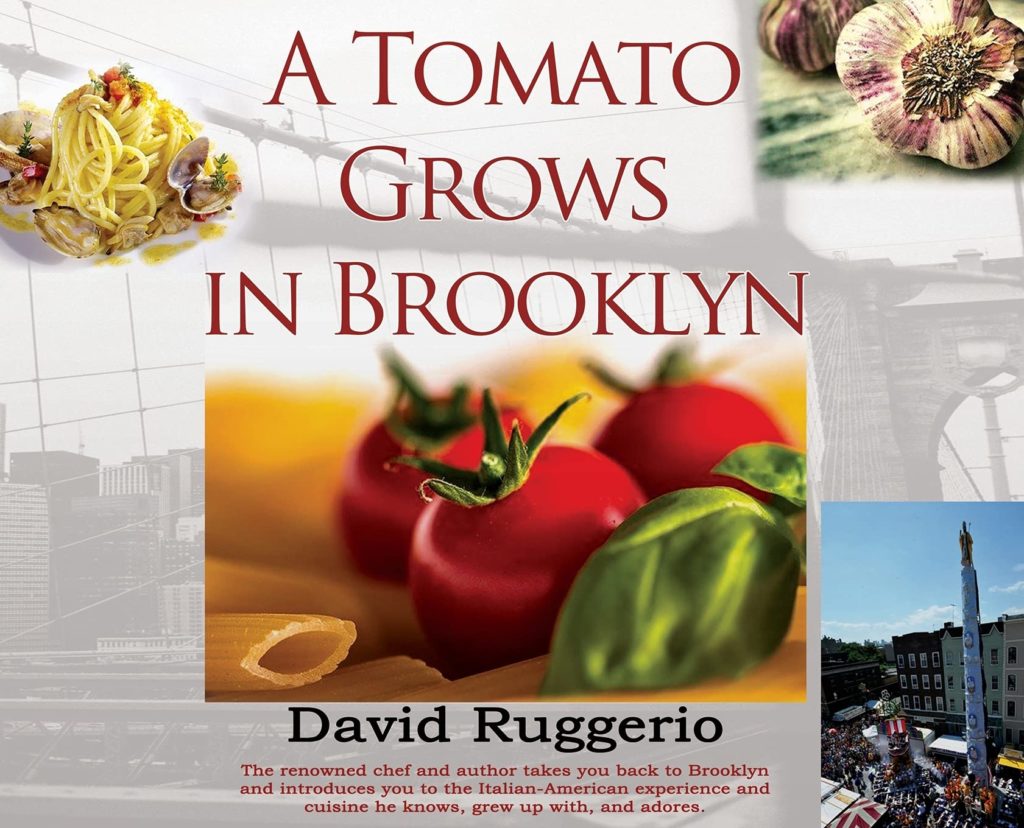 About A Tomato Grows in Brooklyn
Well-known celebrity chef and award-winning author David Ruggerio takes you to the place that's close to his heart. David invites you to the Brooklyn he knows and introduces you to the cuisine he grew up loving. The Italian American cuisine he shares in his book, A Tomato Grows in Brooklyn, reflects the simple joys and bumpy experiences that make him who he is today. It's a delight to explore David's heritage, food stories, and family influences as you go through 135 lip-smacking recipes in the book. My personal favorites, the dishes immigrants brought over collectively adding rich flavors to the Brooklyn fare.
Famous New York Times Food Critic Bryan Miller says, "David Ruggiero has crafted an outstanding book: an evocatively written memoir of a special time and place that nurtured his rise to culinary fame, and a compilation of irresistible family Italian dishes, many with a brazen Brooklyn accent."
My Favorites from A Tomato Grows in Brooklyn
At the top of my list, Gnocchi all'Amatriciana is without a doubt the most mouth-watering and irresistible dish of all times. Bursting with flavors and packed with a punch only the Amatriciana can deliver. President Street Chicken is a close second (my friends better be taking notes). Sidenote, you're going to love David's stories that go with each recipe, this one in particular.
Now, if you're like me and always have room for desserts no matter the meal, you're in for a treat! The Monte Bianco is a to-die-for sweet dish. This luscious chestnut dessert is perfect for the holidays. Oh, do you hear that? The wholesome aroma of the mousse with cocoa powder and rum is calling you.
Ahem! These are just some of the recipes I've tried from the book so far. But trust me, if you're looking for holiday meal ideas, you'll have a bottomless treasure trove of dishes to choose from in the book. So, hurry, get your copy of A Tomato Grows in Brooklyn by David Ruggerio today.