A friend who makes thoughtful considerations when sending something, planning dinners, making movie or book recommendations because they've known you for a long time. But what if a book or poem you just read throws you for a loop? You read it and wonder how does this author know me so well. That's exactly how I felt when I started reading "Tears of Change" by Debbie Monteggia last week.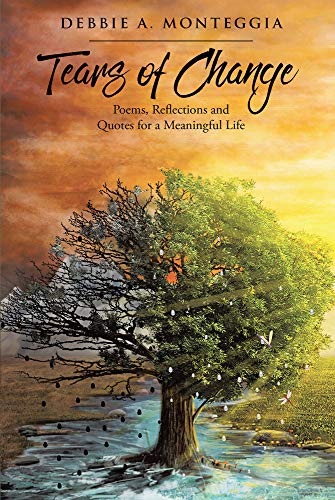 The book contains numerous poems, reflections, and quotes that make you think of how you'd like to lead life. Not only do the poems make you introspect your thoughts, but they also reunite you with the dreams you let get away from you. And just like that, Debbie's poetry beautifully translates your tangled emotions into simple words. Words that you can't wait to share with others you love and care about. When I finished reading, I wanted everyone to have a piece of it.
Although I could order several copies of the books to send my friends and family, I want them to feel extra special. Luckily, I didn't have to think too hard about it. Debbie's website has a little shop where you can personalize your message with a poem of your choice printed over a personal favorite photo. All you've got to do is order a verse from the list and send your digital photo to Tears of Change Poetry, and that's it.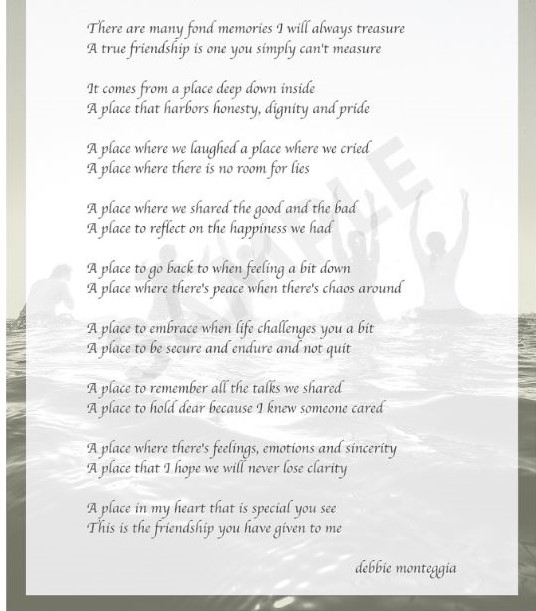 Once your order is ready, you will receive an 11″ x 17″ custom-printed poem over your photo. Then you can place it into your own frame or mail it to your loved one. It makes for a memorable gift to make someone feel special and loved. Now you know how I earned some extra brownie points last Mother's Day much to the envy of my siblings.
If you're looking for an unforgettable gift for any occasion–Thank you gifts, birthdays, anniversary, holidays, thinking of you gifts or anything inbetween, check out these overlays on Debbie Monteggia's website. Be that friend that makes someone feel even special on significant milestones of their life. Give them a gift of poetry they'll cherish forever.